James Franklin reveals biggest shock after taking the Penn State head coaching job
James Franklin faced many challenges when taking over as Penn State football coach in 2014. But in a recent tell-all-style interview, Franklin explained that there were even more difficulties than met the eye.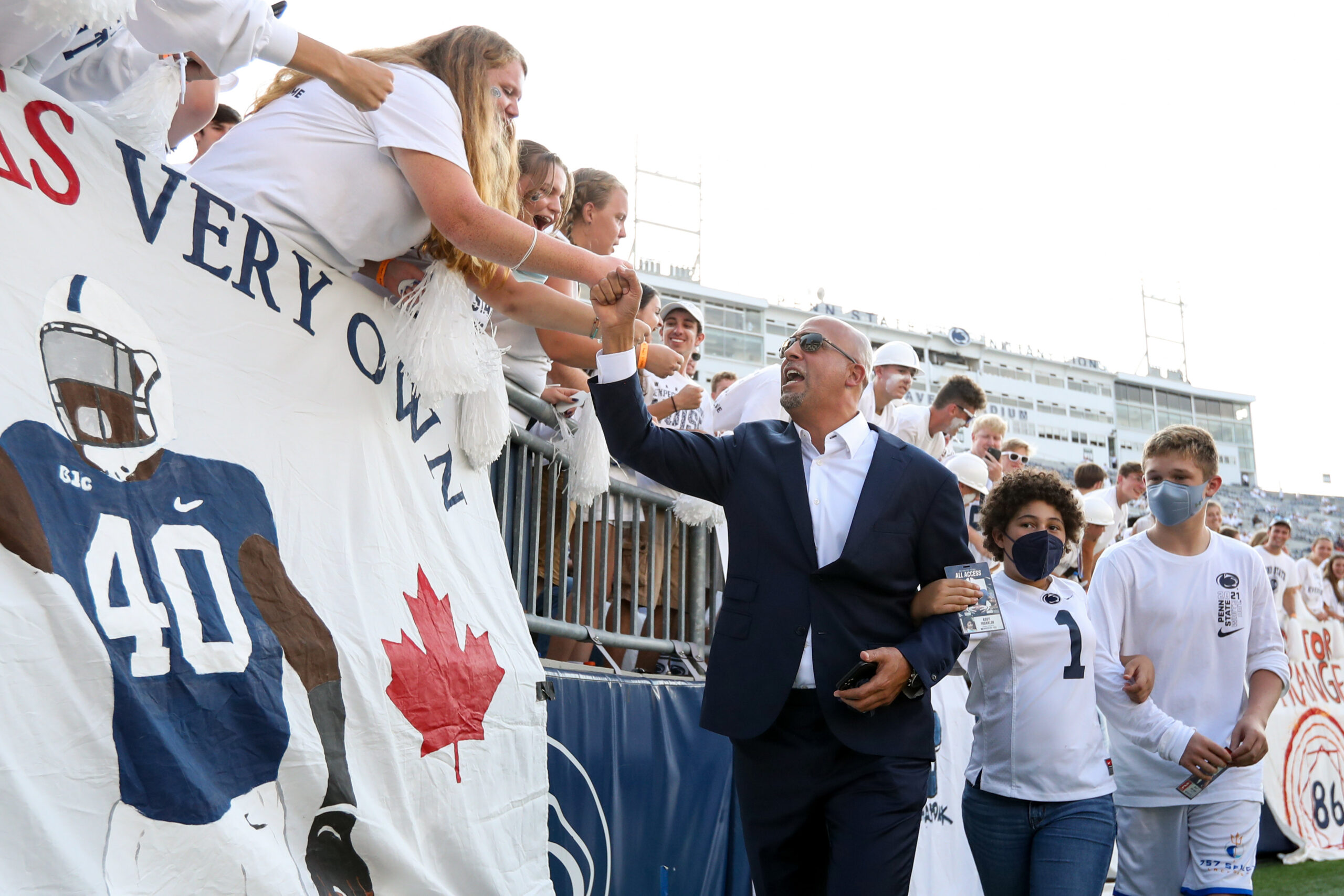 James Franklin came to Happy Valley during one of the darkest times in Penn State football history. The program was less than two years removed from NCAA sanctions designed to cripple the team's on-field success for decades. Leadership within the Lasch Building changed hands more between November 2011 and January 2014 than it had since 1966.
The challenges Franklin faced coming to Penn State were clear to everyone. The Nittany Lions faced monetary fines, scholarship reductions, and postseason bans, not even considering the real-world complexities of the scandal that led to the sanctions. But even with all of the obstacles on full public display, there was still more than meets the eye with Franklin's hiring. Now, after a decade in Happy Valley, James Franklin has opened up about some of the biggest hurdles of taking the Penn State head coaching job in a recent tell-all-style interview.
James Franklin reveals the biggest surprise after becoming the Penn State football coach
This week, James Franklin sat down with former Penn State football player Adam Breneman for a long-form interview on Breneman's podcast series Next Up. The nearly hour-long discussion hit on various topics about Franklin's personal and professional life. Franklin talked at length about the challenges of taking over the Penn State head coaching position in 2014. In addition, he also revealed some of the biggest surprises he only discovered after arriving on campus.
"Well, I think the first surprise was things that I found out about the sanctions that they didn't tell me during the interview process," Franklin explained. "Like that, we had three players walking around on campus still on football scholarships that I couldn't replace. You know, just some crazy things like that. I don't even think I knew about the game in Ireland, like my first game was in Dublin, Ireland."
But for Franklin, the biggest shock was the state of the Lasch Building and other football facilities. "…when I got here, I was shocked at how far behind the facilities were — technology was," Franklin said. "The bones were phenomenal, but I was kind of shocked about things like that." Well behind in the facilities arms race, Penn State has only started to level that playing field recently. In the last 12 months, the university has completed the first wave of upgrades to the Lasch Football Complex and has taken steps towards the $700 million renovation of Beaver Stadium.
It took Franklin time to earn the trust of the locker room
The other side of the coin was the difficulty of the transition on the Penn State football players. Both Franklin and Breneman (who was on the team at the time) attested to the challenges faced by the 18 to 22-year-old college students during that period.
"I think the other thing was the players themselves kind of had a wall up…I was like the fifth head coach in 27 months, if you count interim head coaches and all those types of things," Franklin said. "The players were really tight after going through a ton of adversity. There was a trust that had to be established with them that was harder to do than when I first went to Vanderbilt. Vanderbilt had had no success. Literally, as soon as they saw that I cared and I had a plan, they were all in…At Penn State, because we've never really hit rock bottom, and there had been so much turnover after no turnover for 50 years, there was a wall built up that needed to be kind of broken down."
Despite all the stumbling blocks, Franklin has experienced remarkable success in his first decade at Penn State. Franklin has led the Nittany Lions to a 78-36 record during his tenure, including four 11-win seasons, a Big Ten Championship, and three New Year's Six Bowl game victories. With expectations riding as high as ever in 2023, Franklin is now looking to make his first College Football Playoff appearance as a head coach. No matter how you feel about the shortcomings of the Penn State football program, there's little doubt that anyone expected James Franklin to have this team in this position this time a decade ago.
---
---
Thank you for reading Basic Blues Nation. Please follow us on Facebook and Twitter for the latest news and insights on your favorite Penn State athletics. For feedback, questions, concerns, or to apply for a writing position, please email us at [email protected] or direct message us on our social media. It'sIt's due to your support that we can become one of the market'smarket's fastest-growing Penn State sports outlets!