Penn State football: postseason success puts Lions atop list of elite programs
Penn State finds itself at the top of the pack with this prestigious list.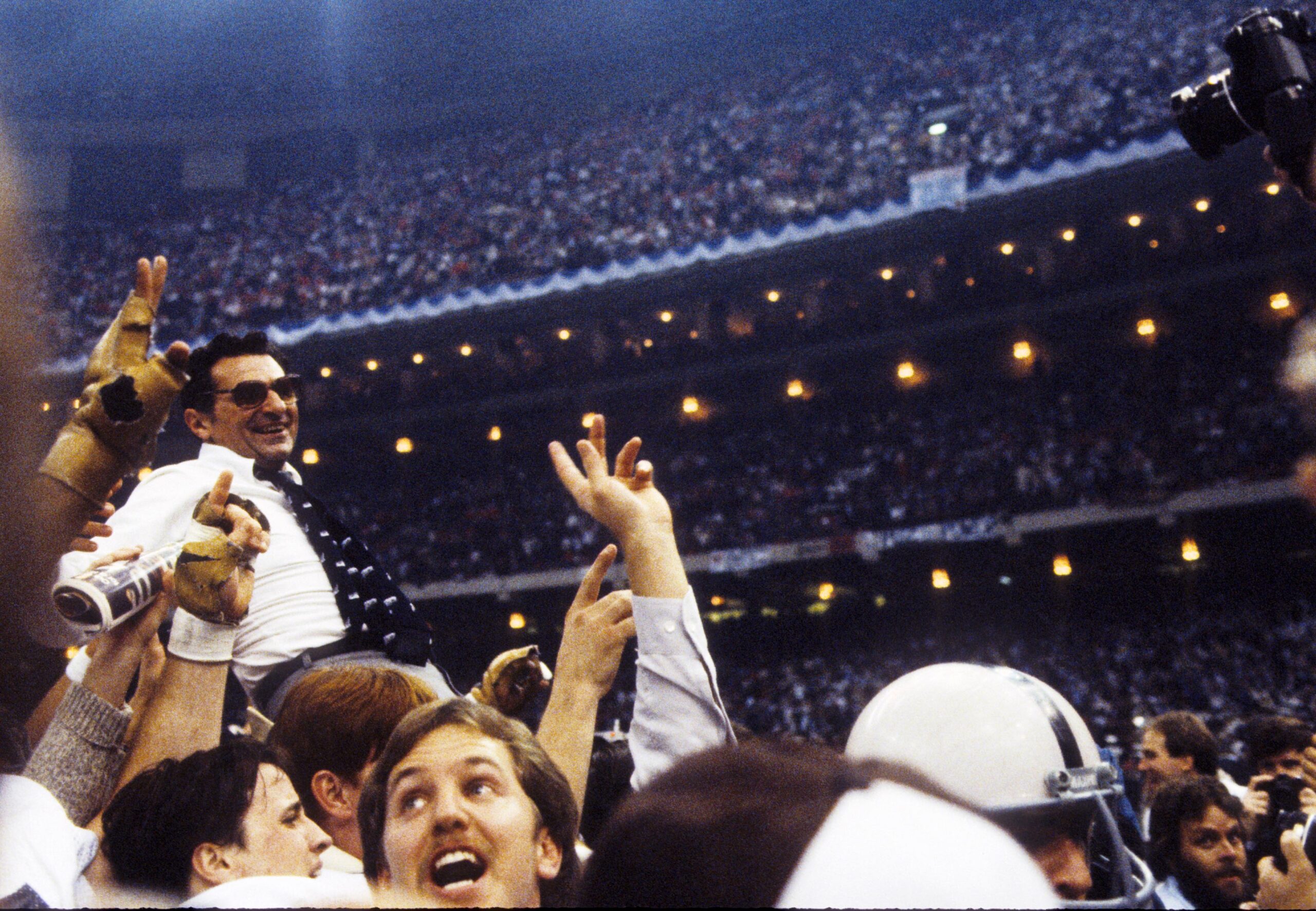 Few college football programs have as storied of histories as Penn State football. The Nittany Lions are one of only nine teams in the history of college football to win at least 900 games. Penn State also ranks in the top 10 for most bowl wins in the sport's history. But recently, a list that looked at the postseason records of the best teams in college football found the Nittany Lions at the top.
Penn State football has the best bowl win percentage among winningest teams in college football history
Last week, the social media account College Football Report posted a list on Twitter that ranked the best bowl win percentages among Power 5 teams with at least 900 wins (Yale is the only non-P5 team to reach the 900 win milestone). With a .640% winning percentage, Penn State football led this prestigious pack by a slight margin. It's important to note that the ranking doesn't appear to count ties into the win percentages, so the rates for most teams on the list would be slightly lower with this considered.
The full list is as follows:
1. Penn State 31-17-2 .640%
2. Alabama 45-27-3 .620%
3. Oklahoma 31-24-1 .563%
4. Texas 31-25-2 .552% .552%
5. Nebraska 26-27-0 .491%
6. Notre Dame 19-20-0 .487%
7. Ohio State 26-28-0 .481%
8. Michigan 21-29-0 .420%
Credit where credit is due
Obviously, this accomplishment shows the historical consistency of the Penn State football program. But first and foremost, this feat speaks to the legacy of Joe Paterno. With 409 wins over 46 seasons, Paterno is the main reason Penn State even qualifies for this list. Add in that 24 of the Nittany Lions' 31 bowl wins came during his tenure, and it's impossible for Penn State to have the best bowl win percentage among this elite group of teams without Paterno.
However, James Franklin's contribution to this list shouldn't go unnoticed either. Franklin has won 78 games over nine years at Penn State and has posted a 4-4 record in bowl games. But Franklin has four 11-win seasons in that time, and three of those four bowl victories are in New Year's Six games. Given the expectations around the program in the coming years, Franklin appears ready to add to this list.
Rankings like this can sometimes be challenging to put into context. Look at the numbers long enough, and you can likely find a way to spin them in your favor. But the fact that Penn State is even on this list is significant. Penn State football has been one of the most successful teams in the sport over recent decades, and Nittany Lions fans can only hope that more is to come.
---
---
Thank you for reading Basic Blues Nation. Please follow us on Facebook and Twitter for the latest news and insights on your favorite Penn State athletics. For feedback, questions, concerns, or to apply for a writing position, please email us at [email protected] or direct message us on our social media. It's due to your support that we can become one of the market's fastest-growing Penn State sports outlets!