James Franklin needs win in Rose Bowl
Since 2016, Penn State is yet to overcome a top-10 team. A win over Utah in the Rose Bowl could be the win that Franklin needs this decade.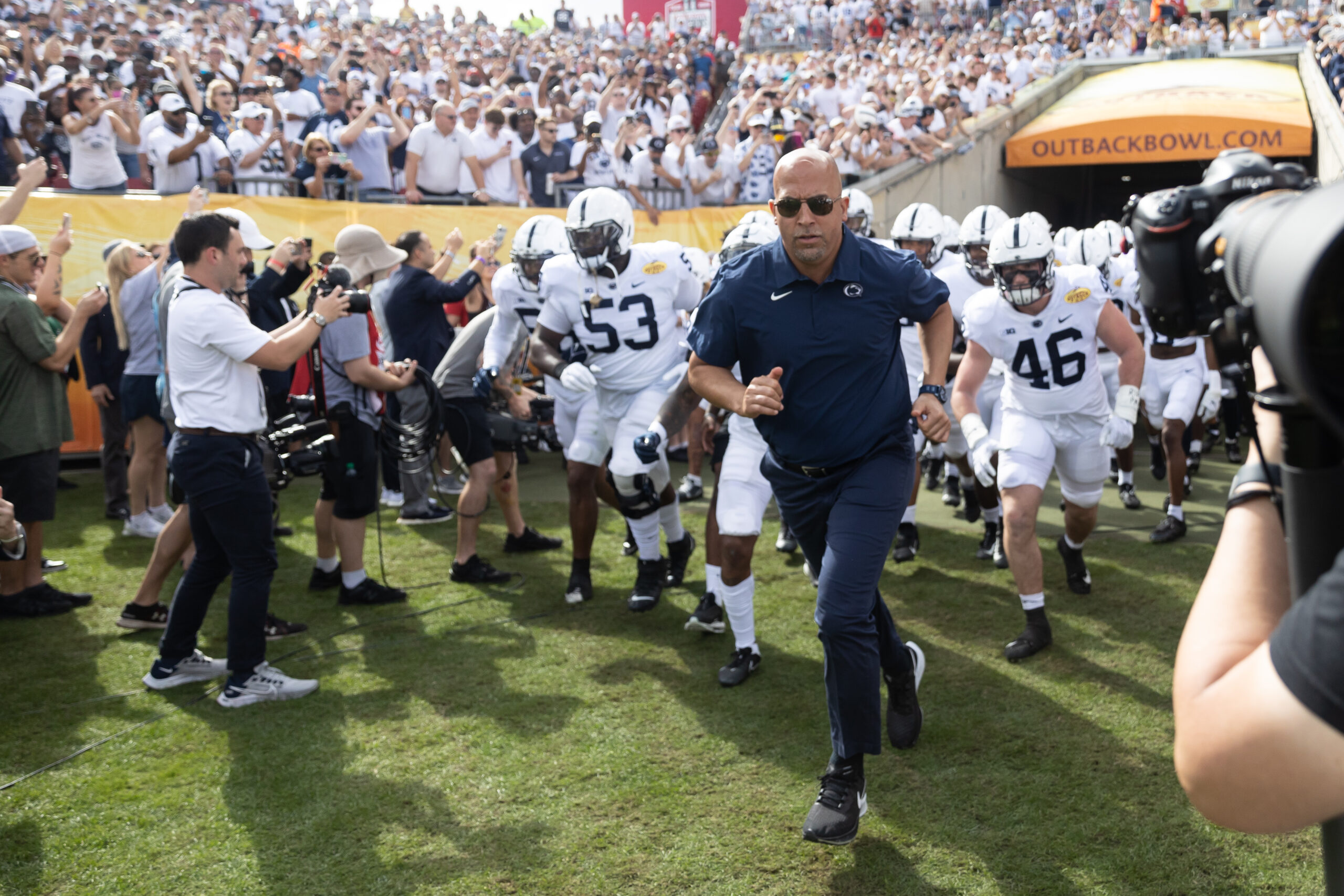 This afternoon, Penn State football is slated to face off against No. 8 Utah in the Rose Bowl game. Since 2016, the Nittany Lions are winless against top-10 opponents, and James Franklin has a chance to change that.
James Franklin against top-10 teams
When talking about James Franklin's time at Penn State, it is hard to avoid the elephant in the room: his record in "big games" and against top-10 teams.
Under Franklin, the Nittany Lions are 2-15 against top-10 teams and 1-10 against top-5 teams. Since taking over as head coach in 2014, Penn State football is 1-8 against Ohio State and 3-6 against Michigan — the two best teams in the conference.
James Franklin's biggest win as head coach came in 2016 when his struggling Nittany Lions upset No. 2 Ohio State in the infamous White Out game. The win sparked Penn State's memorable run to the Big Ten Championship game, which the Nittany Lions narrowly won.
Since that 2016 conference title game, Penn State football is winless against top-10 competition. The Lions' only two wins against top-10 teams since 2014 came over No. 2 Ohio State and No. 6 Wisconsin — aside from those two games, the Nittany Lions have not fared well.
Penn State's 2022 season
This season, Franklin's top-10 record got even worse as the Nittany Lions again failed to overcome Michigan or Ohio State. Both losses seemed in-hand in the third quarter, however the Wolverines and Buckeyes were too much to handle.
In Ann Arbor, Penn State kicked a second-half field goal to take a 17-16 lead. This lead that quickly faded into a 41-17 Michigan lead, and saw one of Franklin's worst losses as the Lions' head coach. Two weeks later against Ohio State, the Nittany Lions again held a second-half lead before giving up a series of OSU scores.
The only two ranked opponents that Penn State faced all year happened to be No. 2 Michigan and No. 4 Ohio State — two of the four College Football Playoff teams. Despite being 0-2 in ranked matchups this season, the Nittany Lions won their other 10 games and are currently ranked No. 11 in the country.
Rose Bowl could change narratives
Penn State football has had little trouble winning New Year's Six games over the past five years. Since losing to USC in the Rose Bowl game in 2017, the Nittany Lions are 2-0 in New Year's Six (NY6) bowl games.
In 2017, Penn State beat No. 12 Washington 35-28 in the Fiesta Bowl. Two years later, the Nittany Lions won their second NY6 game under James Franklin with a shootout victory over Memphis in the Cotton Bowl.
The Nittany Lions' Cotton Bowl win gave Penn State its third 11-win season since 2016, and this evening, the Lions have a shot at another NY6 win and 11-win season.
This win could mean a lot for Penn State football. Obviously, it would improve Penn State's season record to 11-2 overall and hurl the Nittany Lions into the top-10 to finish the year. On top of the immediate and tangible benefits of winning a Rose Bowl, it would also change some narratives surrounding James Franklin and Penn State football.
Heading into the 2023 season, Penn State football has some very high expectations. The Nittany Lions could beat a top-10 team, get back on track in the rankings, and build some serious momentum heading into the Drew Allar era which begins next year.
In many cases throughout college football history, a bowl win is massive for momentum heading into the next season. In 2007, Penn State's Alamo Bowl victory got PSU to 9-4 overall and appeared to propel the Nittany Lions into an 11-1 record and Big Ten Championship in 2008.
Now, a Rose Bowl win could spark something even bigger for James Franklin and his Nittany Lions in 2023. There would be no better way to start he new year than with a Penn State victory in the Rose Bowl.