2024 Penn State football commit accepts All-American Bowl invite
2024 Penn State football commit Cooper Cousins has officially accepted his invitation to the 2024 All-American Bowl, where he will be able to compete with some of the best players in the country and showcase his skills on the national stage.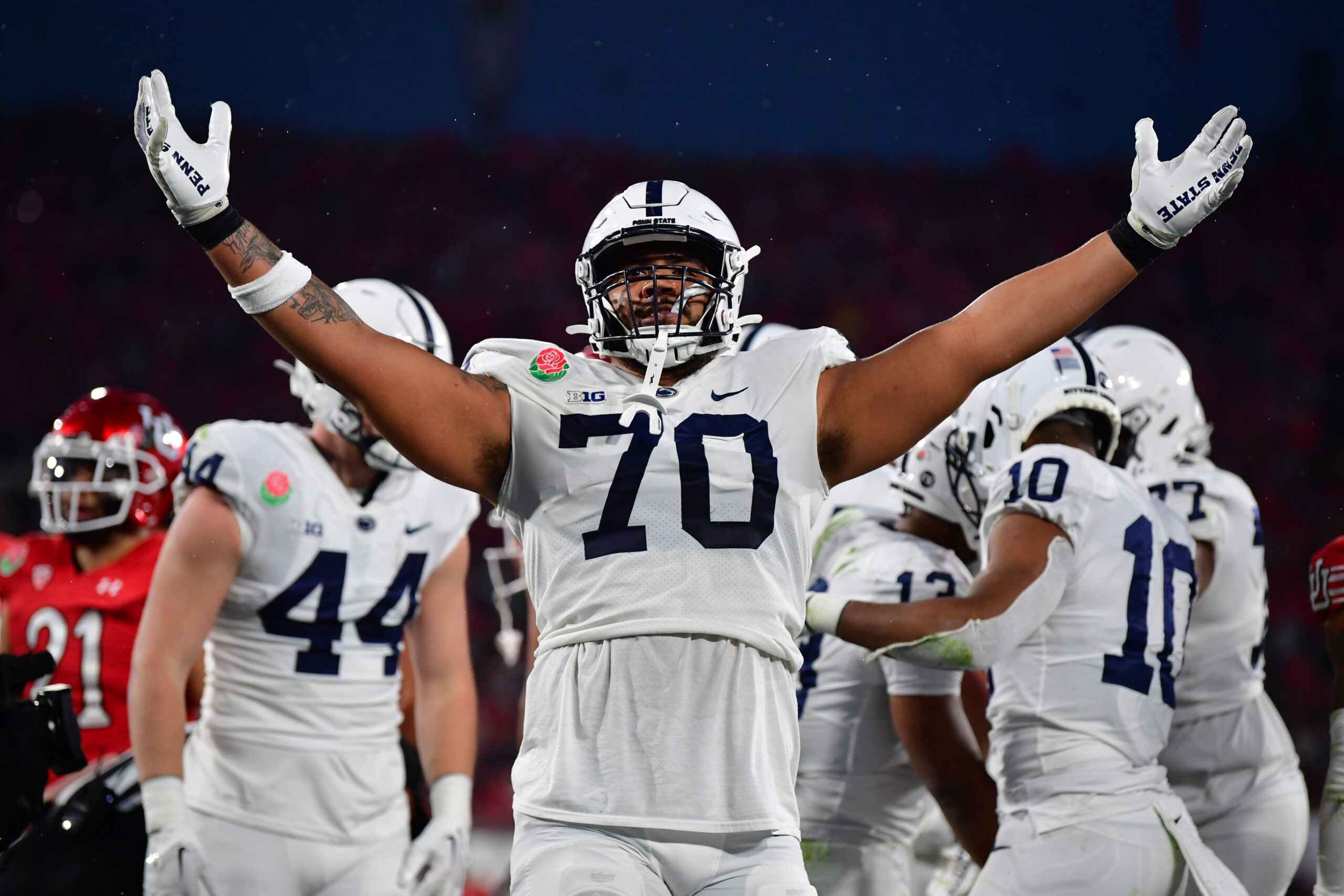 2024 Penn State football offensive line commit, Cooper Cousins has officially accepted his invitation to the All-American bowl. This game will take place on January 6th, 2024 on NBC. Here, the top high school football prospects in the country will gather and get a taste of what their competition will look like at the next level.
Cooper Cousins has been the longest tenured 2024 recruiting class commit as he made his commitment back on January 29th, 2022. Typically, when a player commits that early, there is a greater risk that they will potentially end up at another school since there are times where the player rushes their decision. But, for Cousins that is clearly not the case, he made his commitment and continued to stay loyal to PSU.
Former Penn State football players from the All-American Bowl
The All-American bowl is unique as it's not just a football game, throughout the game uncommitted players are able to make their decision on live tv, if they are willing to do so. Most recently, the Nittany Lions had four participants (Drew Allar, Dani Dennis-Sutton, Nick Singleton, and Keon Wylie) in 2022 and two (J'ven Williams and Alex Birchmeier) in 2023, which helped them gain more national attention on the recruiting trail. With Cooper Cousins representing Penn State at this game in 2024, he will only walk away from this game with more credibility on the various recruiting sites.
Cooper Cousins is a 2024 class leader
The 2024 recruiting class has multiple players that advocate and actively promote their peers on social media. Especially their peers that have committed to Penn State in the 2024 cycle. Cooper Cousins is at the top of the board in terms of unselfishness and his peer recruiting efforts for players to come to Penn State. He typically uses the hashtag "#WEARE24" to express his celebration of a new commitment. Having a player like Cousins who has been committed to the Nittany Lions for so long show his leadership skills when it's easy to do so, makes me believe he is someone who could be a future team captain.
---
---
Thank you for reading Basic Blues Nation. Please follow us on Facebook and Twitter for the latest news and insights on your favorite Penn State athletics. For feedback, questions, concerns, or to apply for a writing position, please email us at [email protected] or direct message us on our social media. It's due to your support that we can become one of the market's fastest-growing Penn State sports outlets!