Where does Penn State basketball stand after its 85-66 win over Indiana?
Last night, Penn State basketball knocked off Indiana and improved to 12-5 on the year. Where to the Nittany Lions go from here?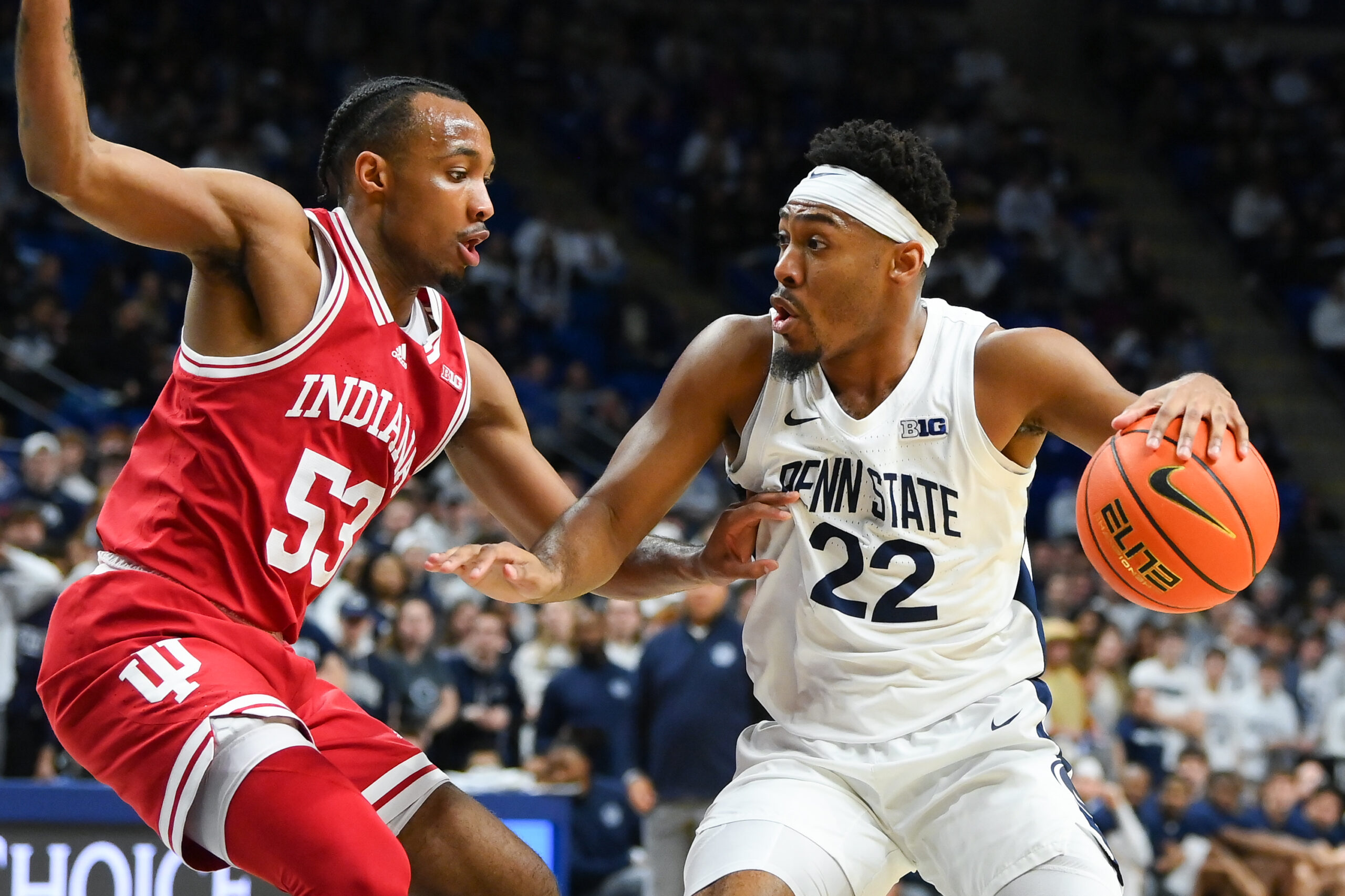 Last night, Penn State basketball managed to break its two-game Big Ten losing streak with a 19-point home win over the Indiana Hoosiers. The win boosts the Nittany Lions to 12-5 on the season and 3-3 in Big Ten play. With a lot of season left to play, Penn State's solid start means little. Still, Micah Shrewberry and Co. have a shot at more than just a "good" season right now.
Penn State basketball in 2022-23 thus far
After a subpar season in 2021-22, Penn State hoops in trending in the right direction under 2nd-year head coach Micah Shrewsberry. Penn State's 6-1 start quickly turned into a 6-3 record with narrow losses to Clemson and Michigan State. PSU swiftly bounced-back with a 74-59 road win at No. 17 Illinois, and followed it up with four more wins to improve to 11-3 on the year.
Back-to-back losses against No. 3 Purdue and on the road at Michigan hurt the Nittany Lions' overall and conference records quite a bit; however, Penn State's impressive bounce-back blowout win over Indiana got PSU hoops back on track. Now, Penn State remains unranked, and 7th in the Big Ten standings.
Where do the Nittany Lions go from here?
After its impressive 19-point win over Indiana, Penn State basketball will get nearly a week off before hitting the road to face No. 18 Wisconsin. The Badgers are hot right now with an 11-4 overall record (3-2 Big Ten); however, Wisconsin has lost its last two matchups: at Illinois and vs. Michigan State. As Wisconsin looks for its own bounce-back win, I expect that game to be "gritty, not pretty" in the words of Micah Shrewsberry.
From there, Penn State's schedule doesn't get much easier. The Nittany Lions are now in the thick of conference play and still have to play Wisconsin twice, Maryland twice, Rutgers twice, and have rematches against Purdue, Michigan, and Illinois. On top of that, Penn State has road trips to Ohio State (10-5) and Northwestern (12-4) coming up next month.
The schedule is tough, but Penn State has all of the right tools to string together some massive wins. Right now, the biggest goal should be getting good seeding for the Big Dance in March; however, the Big Ten regular season and tournament Championships are still up for grabs. There is a lot of basketball yet to be played, but so far so good in State College.