Penn State Softball Sweeps Third Doubleheader of the Week
The Nittany Lions have now won seven games in a row.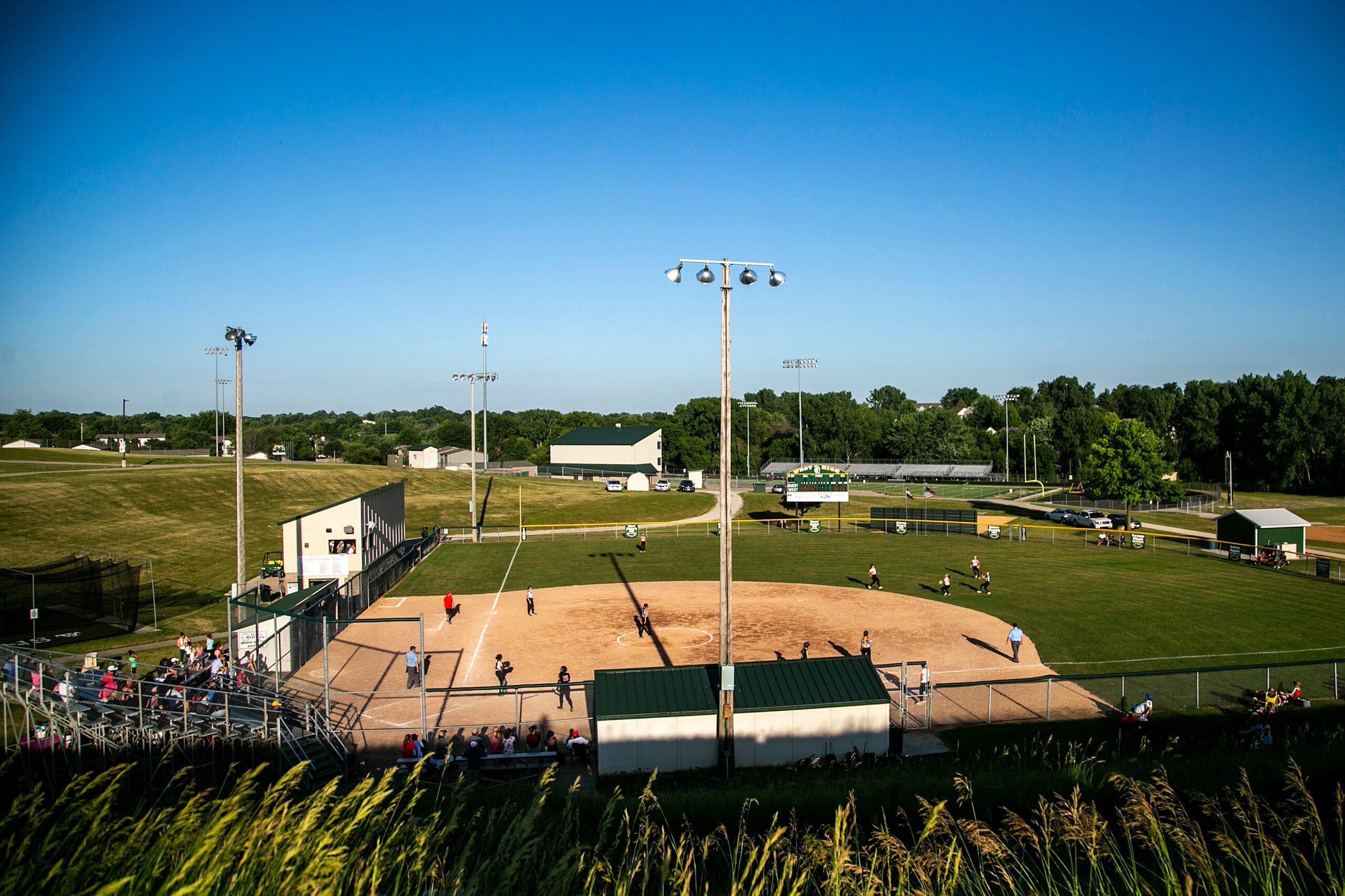 Penn State softball swept another doubleheader series Friday, beating St. Francis and Marist by a combined score of 18-4. The third sweep of the week comes after the Nittany Lions dominated their opponents last Saturday and eeked out two close wins on Thursday.
Dominant Second Inning Powers Penn State by St. Francis
St. Francis took the early lead with a three-run home run in the second inning to go up 3-0.
Penn State's offense was then able to put on an eight-run inning in the bottom of the second inning. 
They first got on the board after a fielding error by the St. Francis third baseman, allowing Maggie Finnegan to score from third base.  A single from center fielder Lilia Crouthamel then allowed Kaitlyn Morrison and Lauren Marcotte to score to tie the game 3-3. 
Lydia Coleman then also singled, which allowed for two runners to score and gave Penn State its first lead of the game, 5-3. Coleman was scored after a wild pitch, followed by another Penn State two-run single by Kaitlyn Morrison that increased the PSU lead to five runs, 8-3.
The ladies who started the rally!

How about an 8 run 6 hit 2nd inning! ?

??8️⃣-?⚡️3️⃣#WeAre pic.twitter.com/6Unuo7TAGj

— Penn State Softball (@PennStateSB) March 10, 2023
The only other run scored came in the sixth inning, where Penn State's Maggie Finnegan scored after reaching third base due to a throwing error by Marist's catcher.
The final score ended up being 9-3 Penn State and increased their winning streak to six games, putting them at 13-3 for the season.
All Lions Against Marist
This game was all Penn State from the start.
The scoring started in the third inning for Penn State, when Lydia Coleman put the Lions on the board after a fielding error.  A Morgan Farrah single then allowed for two runners to score and gave Penn State the 3-0 lead by the end of the inning.  
The Lions would score next in the fourth inning from an RBI double by Lexie Black, bringing their lead to 4-0.
Another Morgan Farrah single in the fifth inning scored Kaitlyn Morrison and brought the score to 5-0.  Melody Coombs would then single, scoring a runner and making the score 6-0.  
The RBI singles would keep coming for Penn State as Morrison scored Emily Maddock and increased the lead to 7-0, Lions.  Penn State's final two runs would come in the sixth inning off a sacrifice fly from Michelle Leone, which made the score 9-0 Penn State.
Marist would get on the board in the sixth inning with an RBI single, making the final score 9-1.
Time to Rank Penn State Softball?
With Friday's action, Penn State improved to 4-0 in the USF Tournament and 14-3 on the season.  The Lions wrap up their weekend on Saturday with a rematch against Florida Gulf Coast.
Since suffering a three-game losing streak earlier in the month, the Lions have won seven games in a row. This is the second time that Penn State has rattled off a seven-game winning streak this season.
Given the Lions' incredibly hot start to 2023, I think it's time for everyone to start asking if Penn State softball should be ranked.
RANK THEM ALREADY https://t.co/eYkSGR0ggG

— Surya Maddali (@maddali_surya) March 11, 2023
---
---
Thank you for reading Basic Blues Nation. Please follow us on Facebook and Twitter for the latest news and insights on your favorite Penn State athletics.
For feedback, questions, concerns, or to apply for a writing position, please email our Managing Editor at [email protected]. It's due to your support that we can become one of the market's fastest-growing Penn State sports outlets!