Penn State football: wide receiver corps continues to improve
The Nittany Lions receiver room is getting more dangerous by the day as we approach the 2023 season.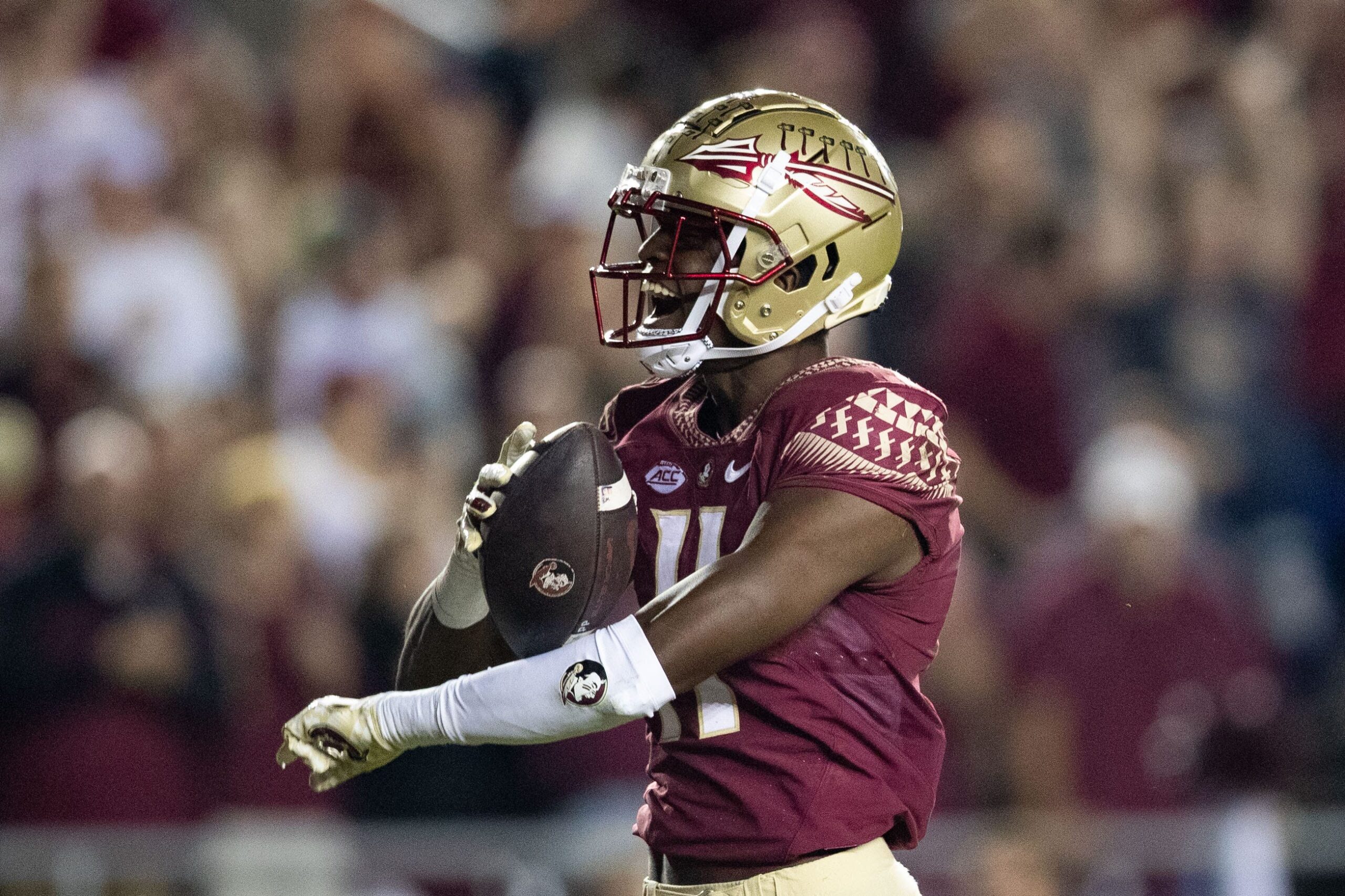 On Wednesday, Penn State football improved its receiving corps yet again; this time, PSU added rising junior wideout Malik McClain via the transfer portal. Once a Seminole, McClain brings experience and much-needed talent to the Nittany Lions' 2023 receiving room, which is becoming more dangerous by the day.
Who is Malik McClain?
Malik McClain is a former 247 Sports 4-star prospect who committed to FSU in December of 2020. McClain was a part of the Seminoles' 2020 freshman class and was rated the No. 283 player in the nation, No. 42 wide out, and No. 40 player in Florida. Now, McClain is headed to State College, PA to be a member of James Franklin's dangerous roster in 2023.
Though McClain was a starter for Florida State in 2021 and 2022, his stats are not all that gaudy. In 2021, he caught 16 passes for 190 yards and two touchdowns; a year later, McClain caught 17 passes for 206 yards and three touchdowns.
While these numbers are nothing that will turn heads, he was still an impactful member of the Florida State offense and brings a lot of upside to Penn State this fall. McClain's best feature appears to be his 6-4, 201 lbs frame — a sizable target for rising sophomore Drew Allar, who will be taking over as the Nittany Lions' quarterback this fall.
What could McClain add to Penn State football
In 2023, I expect Penn State's offense to be as explosive as its ever been. With Allar under center behind a revamped and talented offensive line and some notable wide outs and tight ends running routes, I expect the passing game to take a huge leap forward. On top of that, the Nittany Lions have an elite duo of rising sophomores: Nick Singleton and Kaytron Allen. If that doesn't excite you, you must be a fan of a team on Penn State's schedule. ()
On top of Penn State's elite-caliber offense, the Nittany Lions boast a stingy and well-coached defense to match. This fall there are few (if any) excuses for Penn State football to not be in the mix for a Big Ten Championship and Playoff berth, but only time will tell. McClain is not Penn State's only transfer wide receiver — the Nittany Lions also added Dante Cephas from Kent State — but he might be the Penn State's most talented wide out.
If McClain can take a step forward in his junior season — not to mention Penn State developing its in-house talent — we could see some special things from this PSU team in the upcoming season.