Penn State football players were seeking revenge against Iowa
Revenge was on the mind of several Penn State football players against Iowa on Saturday night.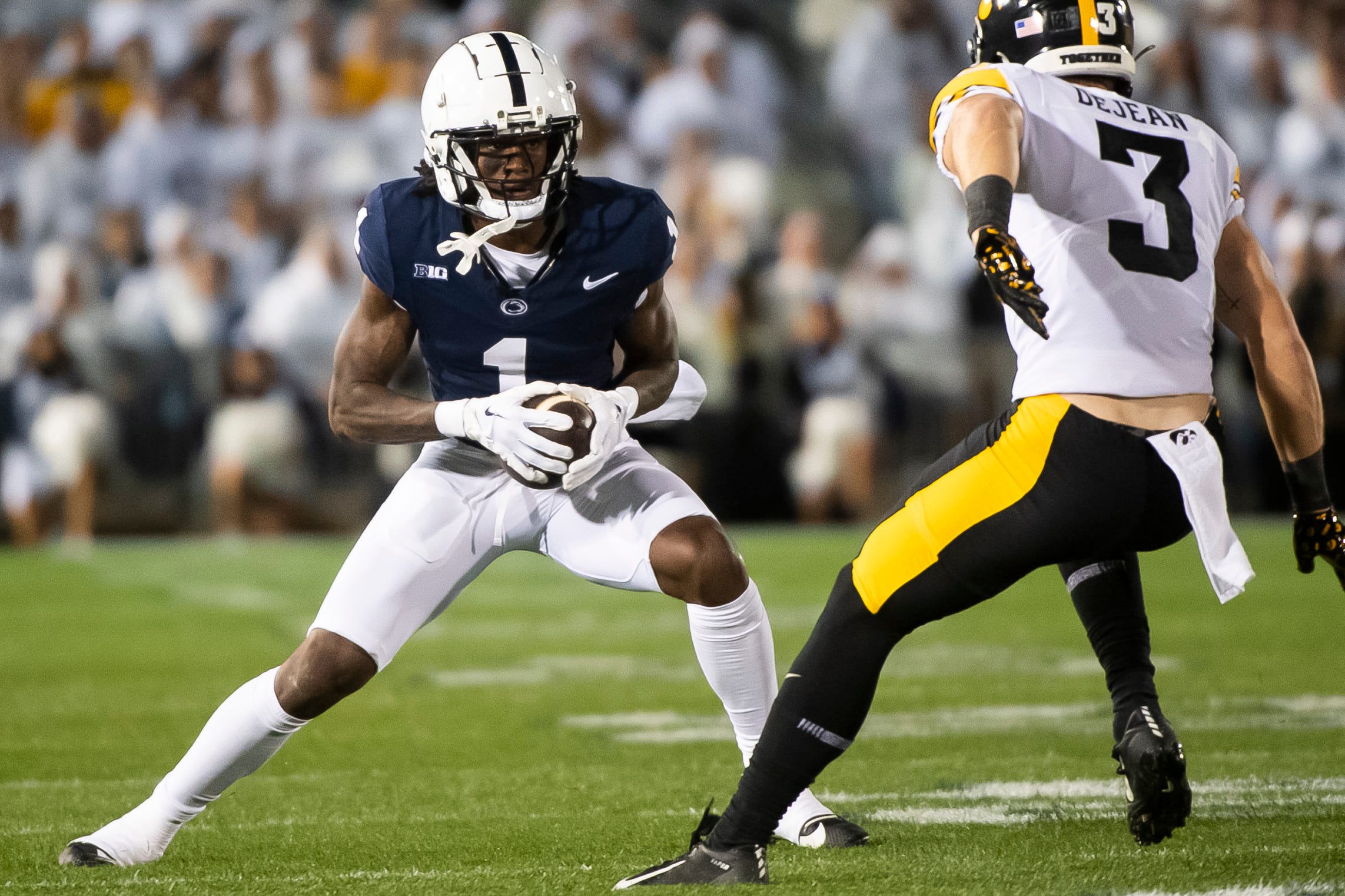 It was the elephant in the room of last week for the Penn State football team. Would revenge be on the minds of players during the Iowa game? Of course, this was produced from the 2021 matchup between Penn State and Iowa. When several Nittany Lions went down with injuries during the game, Iowa fans and members of their coaching staff mocked Penn State. The Hawkeyes special teams coach LeVar Woods even flopped on the ground at one point making fun of the injured players. After the game, we learned that revenge was certainly on the Dani Dennis-Sutton, KeAndre Lambert-Smith, and other's minds Saturday night. James Franklin reminded the team what message they needed to send Saturday night.
Penn State football players were seeking revenge against Iowa
One of the best parts of college football is what goes around comes around. One year you might beat a team by 30 points and the next you lose to them by 30. But how you act during those wins usually stands out. In Iowa City in 2021, James Franklin and his coaching staff took note of how they were treated. They got their sweet revenge on Saturday night defeating Iowa 31-0.
Audrey Synder of The Athletic recently wrote a piece Penn State football wanted revenge on Iowa. It got that and much more in Whiteout shutout. In this story, Synder included a quote from sophomore defensive end Dani Dennis-Sutton following the Iowa game.
Sutton said, "[Franklin] showed us some of the same things they did in 2021 with the special teams coordinator on the sideline flopping and stuff like that. Their head coach was saying stuff that they smelled a rat or something when some of our guys went down."
It's amazing that even a player like Dani Dennis-Sutton who wasn't on the team in 2021 could find motivation from this. This shows how meaningful the brotherhood of being a Penn State football player truly is.
KeAndre Lambert-Smith also remembered 2021
One of the players who was part of that game in 2021 was WR KeAndre Lambert-Smith. He remembered that game very well. Following the Nittany Lions' victory on Saturday night, Lambert-Smith spoke about the mindset James Franklin instilled heading into the whiteout game.
Lambert-Smith said, "I would just say we know what was at stake. We knew what happened a few years ago. We just locked in. We put a great week of preparation together."
---
---
Thank you for reading Basic Blues Nation. Please follow us on Facebook and Twitter for the latest news and insights on your favorite Penn State athletics. For feedback, questions, concerns, or to apply for a writing position, please email us at [email protected] or direct message us on our social media. Also, be sure to check out our new site shop. It's due to your support that we can become one of the market's fastest-growing Penn State sports outlets!