Ji'Ayir Brown leaves behind a lasting legacy at Penn State
Here is what Brown had to say about his time with the Nittany Lions.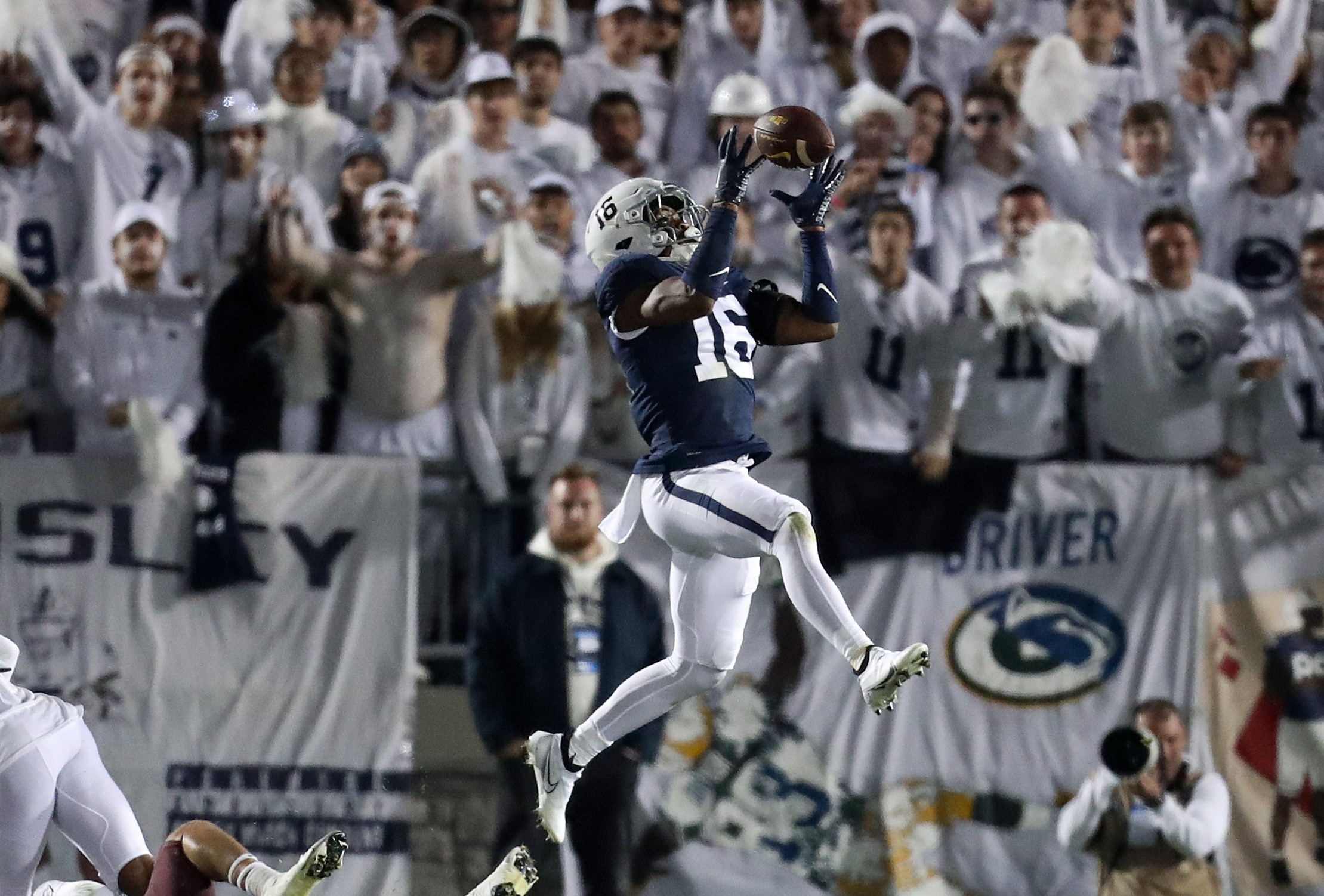 From 2020-2022, a dangerous safety roamed the field in Penn State's defensive backfield. Ji'Ayir Brown, a 5-11, 205-pound athletic specimen became a familiar face for opposing quarterbacks, mainly so that they could avoid throwing his way. On Friday (at the NFL Combine), Brown had a chance to reflect on his time and legacy at Penn State, here is what he had to say.
Ji'Ayir Brown leaves lasting legacy at Penn State
Ji'Ayir Brown is a two-time All-Big Ten selection after earning a full-time starting role heading into the 2021 season. Now, two years later, Brown is listed as the top safety prospect in the entire draft by some experts. Throughout his time at Penn State, Brown compiled 153 tackles (122 solo), nine tackles for loss, 4.5 sacks, 10 interceptions, 19 passes defended, three forced fumbles, and three fumble recoveries. Additionally, Brown scored two touchdowns in the Blue and White — one in 2021 and one in 2022.
At the NFL Combine, Brown reflected on his Penn State football legacy:
"The legacy I left on the program goes far beyond the field," Ji'Ayir Brown said. "I feel like the legacy I left on the program, the most important part of it, was my leadership on and off the field. That's something that the coaches and the players can attest to and something that I'm proud of … And I'm proud to say that's the legacy I left more than any accolade or any turnover or takeaway on the field."
James Franklin claims Ji'Ayir is about more than football
During Penn State's 11-2, Rose Bowl-winning season in 2022, head coach James Franklin had some high praise for Brown as well.
"I've said this before. I don't think he's getting enough attention," Franklin said. "I don't think enough people are talking about him when it comes to college football awards, when it comes to the NFL. His name should be all over the place. He plays his tail off. He makes his teammates better, he's able to impact the game both in the run game and in the pass game. He's a very well-rounded football player, and he's been a phenomenal leader for us."
"A kid out of Trenton, New Jersey, went to Lackawonna Junior College, he got up and did his share Friday night at the hotel with the team. Just did a phenomenal job. He's always got a smile on his face, he's truly appreciative of this opportunity at Penn State, he's got a really good way of being a great teammate to the guys in the locker room. But he also really understands how to interact with coaches and have a positive, healthy relationship with the coaches. He's been phenomenal."
---
---
Thank you for reading Basic Blues Nation. Please follow us on Facebook and Twitter for the latest news and insights on your favorite Penn State athletics.
For feedback, questions, concerns, or to apply for a writing position, please email our Managing Editor at [email protected]. It's due to your support that we can become one of the market's fastest-growing Penn State sports outlets!