What record would be a failure for Penn State football in 2023?
The hype for Penn State football this season is real. But given the expectations, what record would be considered a "failure" for the Nittany Lions in 2023?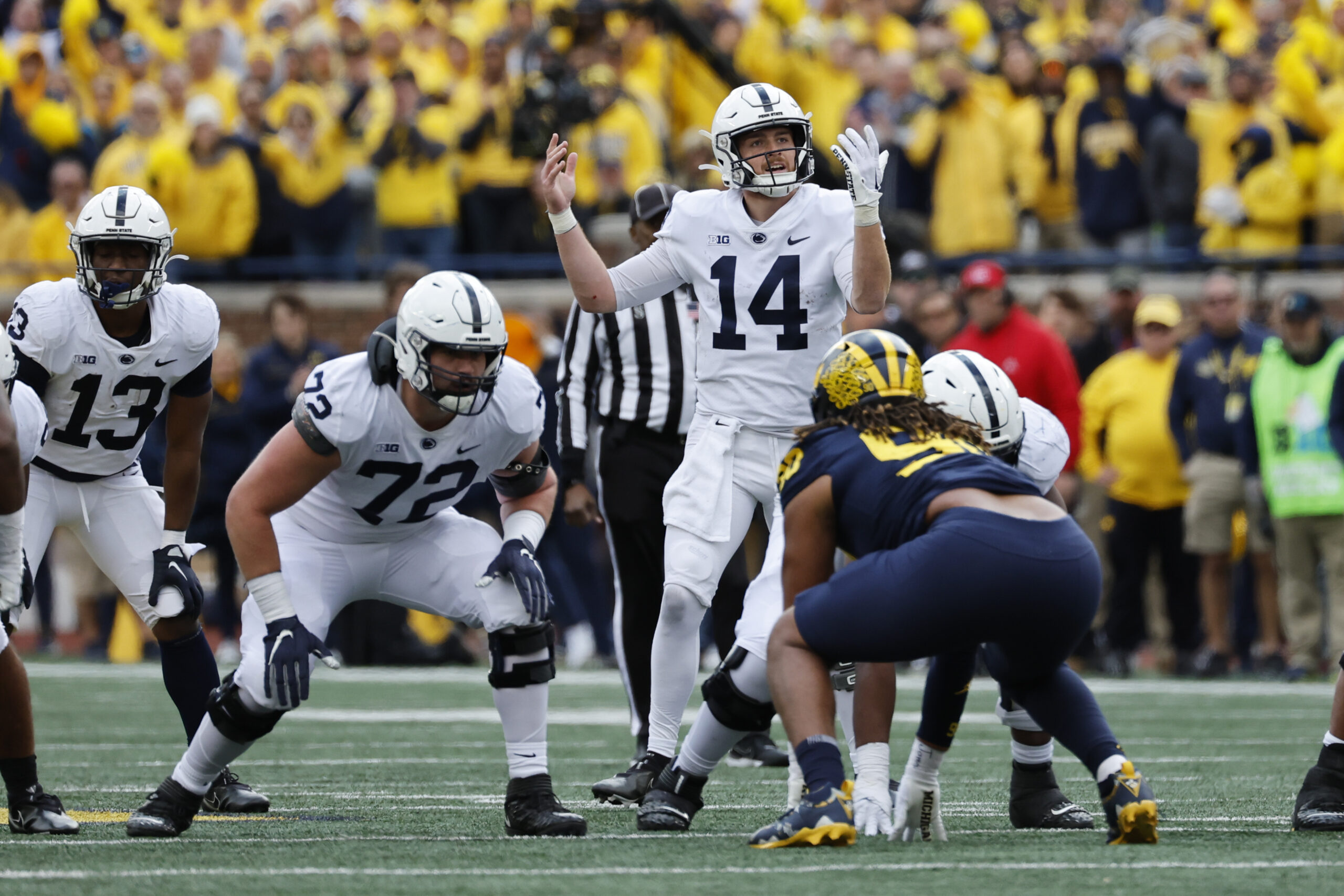 Like it or not, the hype for Penn State football in 2023 is real. After last year's 11-2 record and Rose Bowl finish, many across the country expect the Nittany Lions to be knocking on the front door of a Big Ten Championship and potential College Football Playoff berth this season.
But is all the hype and expectation justified? Or is it merely setting Nittany Lions fans up for an empty feeling after what would otherwise be considered a successful season? On Wednesday, several national radio personalities picked up the debate on what would be viewed as a failure for Penn State football in 2023.
Full Ride
 discusses expectations for Penn State football in 2023
On Wednesday, SiriusXM's Full Ride with Rick Neuheisel and Chris Childers had on former Ohio State and NFL tight end Ben Hartsock to talk all things Big Ten football. During the segment, the trio spent considerable time discussing the expectations for Penn State football in 2023.
"I truly, genuinely believe that Penn State's getting more hype than anybody in the league going into the season. More than Michigan. More than Ohio State," Childers said. "[James] Franklin is saying, you know, 'if it's not this year, when's it going to be?', essentially. He believes they got a hell of a year. So with that said, what would be disappointing? Like, if they go 10-2 like they normally do, if they lose to Michigan and Ohio State, is that a failure of the year considering all the hype we've heard?"
In a response not atypical to Penn State fans at this point in the offseason, Hartsock explained that for the Nittany Lions, the 2023 season comes down to two games. "If they don't beat either one of Ohio State or Michigan, that will be a disappointment," he said, speaking of the sentiment of the Penn State community. "If they beat either of them, it's amazing. And if they beat both of them, I mean they're through the moon because they'll be in a College Football Playoff in a four-team format, which will be incredible."
What would be a failure for the Nittany Lions this year?
We're at the point in the college football offseason where we know what we know. Except for the few discussion points we'll hear coming out of media days in several weeks, we basically have all the information there is to know on the 2023 Penn State football team before taking the field against West Virginia on September 2.
I write all that to say we've been down this road plenty of times since January. Penn State's Big Ten title and College Football Playoff expectations rest primarily on two of 12 games this fall. If the Nittany Lions can't get over the hump of Michigan or Ohio State this year, then there will be disappointment over never reaching the Playoff in the four-team era.
With that said, I'm not entirely ready to call a 10-2 season a "failure." Penn State's reality is a difficult one currently. James Franklin could roll out a top-five team in the country and still finish with two losses because there are multiple top-three teams in Penn State's own division. It's fair to say the expectation is that Penn State should be able to beat either Michigan or Ohio State this year. But if they don't and are still able to win double-digit games and make a New Year's Six bowl, then there are worse ways to catapult the program into the 12-team College Football Playoff era.
---
---
Thank you for reading Basic Blues Nation. Please follow us on Facebook and Twitter for the latest news and insights on your favorite Penn State athletics. For feedback, questions, concerns, or to apply for a writing position, please email us at [email protected] or direct message us on our social media. It's due to your support that we can become one of the market's fastest-growing Penn State sports outlets!