The 'best kept secret' on the Penn State football team
Tyler Warren looks to have a huge bounce back season in 2023.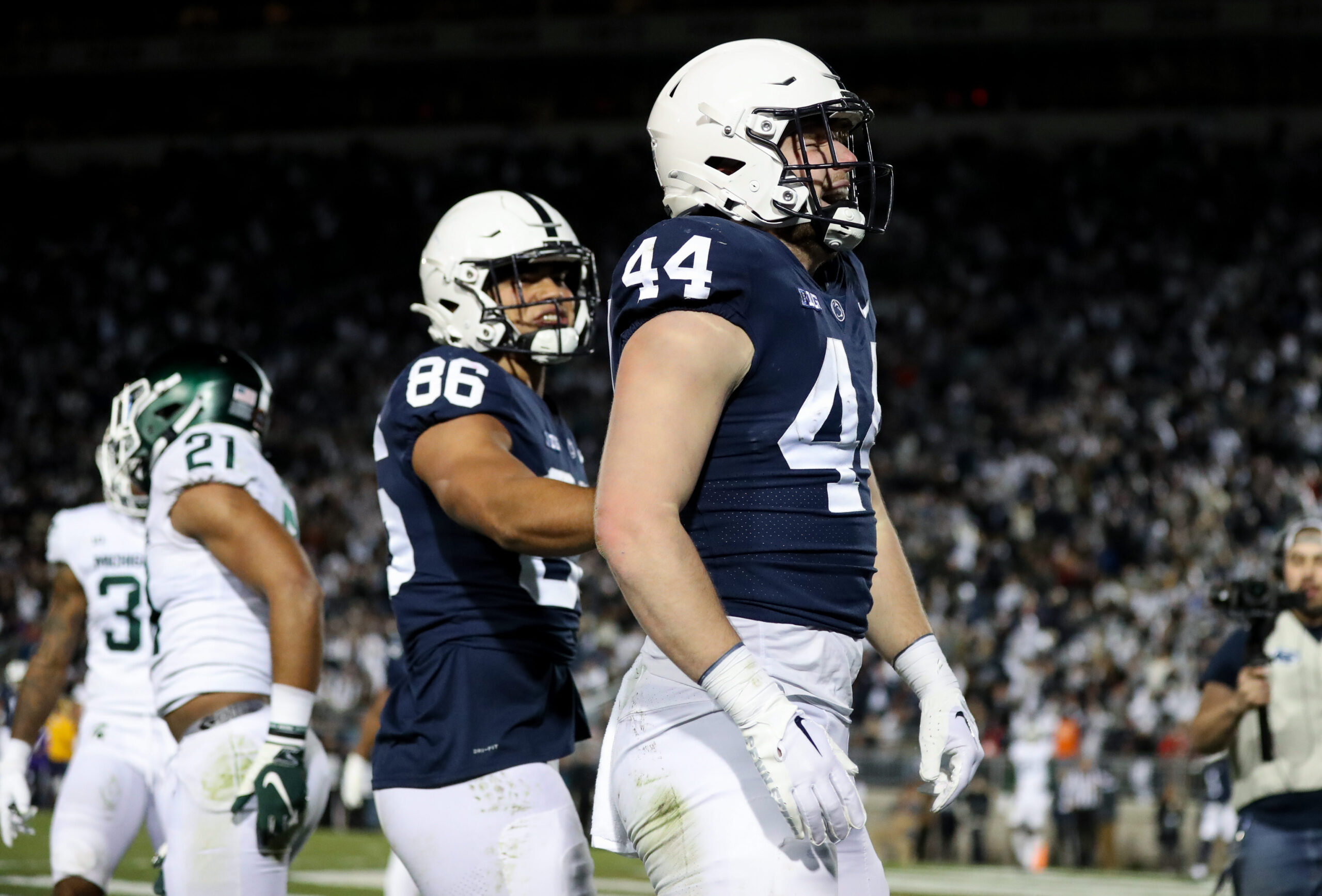 The Penn State football team has been able to produce several NFL-caliber tight ends over the past several years. That doesn't appear to be slowing down anytime soon. With the players on the current roster plus those who are currently committed to Penn State in future recruiting classes, the Nittany Lions have found a way to develop the tight end position very well. That has not gone unnoticed around the country as CBS Sports' very own Josh Pate is keeping a close eye on the Penn State tight end room, especially Theo Johnson and Tyler Warren.
The 'best kept secret' on the Penn State football team
On the latest episode of Late Kick with Josh Pate, the well-known college football analyst had great things to say about the Penn State tight end room ahead of the 2023 season.
A few minutes into Pate's latest episode he jumped into fall camp intel, "I gotta start at Penn State. So, getting a good batch of intel from State College, and hearing really good things about their tight end room. Wouldn't be the first time they had a good tight end room up there."
Theo Johnson will finally get his chance to lead the tight end room this fall and he has flashed a tremendous amount of athleticism and great hands when he is on the field. But Josh Pate specifically went into more detail about the presumed second tight end on the roster Tyler Warren.
"There are people close to the Penn State program that think Tyler Warren is probably the best-kept secret there. He played last year but he played with I think it was an undisclosed injury, he's full go, he is a mismatch. Theo Johnson and Tyler Warren both make up a really really good and probably underrate Penn State tight end room."
The former high school quarterback is incredibly gifted at 6-6 259 he truly is a mismatch nightmare. It did feel like his usage was down last season, but the undisclosed injury makes sense. Also goes to show just how tough Warren is, be sure to keep an eye on how often Penn State targets their tight ends to help break in a new quarterback this season.
---
---
Thank you for reading Basic Blues Nation. Please follow us on Facebook and Twitter for the latest news and insights on your favorite Penn State athletics. For feedback, questions, concerns, or to apply for a writing position, please email us at [email protected] or direct message us on our social media. Also, be sure to check out our new site shop. It's due to your support that we can become one of the market's fastest-growing Penn State sports outlets!