Penn State football: Franklin has high praise for Lions' transfer additions
The Nittany Lions' head coach is high on his new transfer additions.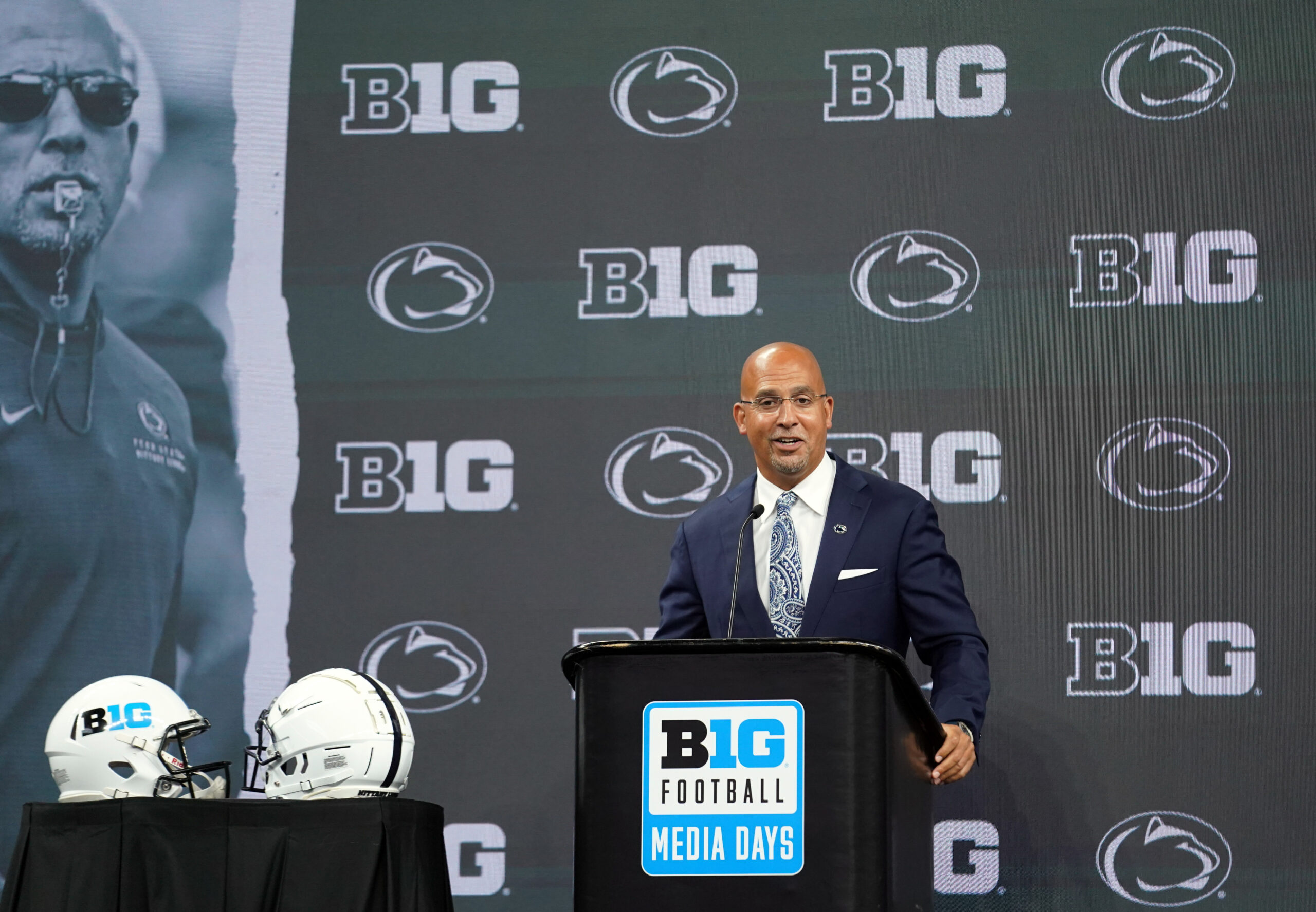 As we turn the page from 2022 to the 2023 season, public opinion towards Penn State football is positive for the first time since the 2019-2020 offseason. Despite low expectations a season ago, the Nittany Lions proved the nation wrong with a 10-2 regular season and an 11th win in the Rose Bowl — Penn State finished the 2022 season 11-2 overall as the No. 7 team in the country.
Now, heading into a brand new season this fall, the Nittany Lions look loaded on both sides of the ball. As if Penn State football did not have enough talent to begin with, James Franklin and his staff have been hitting the recruiting trail hard as of late — the Nittany Lions added a few impressive transfers, including a highly sought-after wide receiver from Florida State and a standout cornerback from North Carolina.
On Tuesday, Franklin had some high praise for both players despite only working with them for a short time thus far.
Penn State football is better with its transfer additions
"We've been fortunate that the guys that we have gone into the transfer portal for have been really good fits culturally, if we look back the last couple of years," Franklin told Seth Engel of the Daily Collegian. "So far, it seems to be the same way with these two guys." Franklin continued, "Malik has been impressive so far, [he] tested extremely well in our baseline testing when these guys arrived. He's also just always got a huge smile on his face… all the feedback from the strength coaches, as well as the guys, has been really good with him."
Penn State football added both transfers over the last month, and from the sounds of things, both have made a considerable impression on Franklin and his staff.
Malik McClain, Storm Duck join Nittany Lions' roster
Malik McClain — a 6-4, 201-pound rising junior from Florida State — should be a massive addition to the arsenal of weapons on the Nittany Lions' offense. Penn State football has improved its receiving corps quite a bit over the offseason, and McClain already has many excited around State College.
During his time with the Seminoles, McClain made 33 catches for 396 yards and five touchdowns — while his stats were never much to look at, his size and talent are there, and he is a considerable addition to the Nittany Lion offense. Don't be surprised if McClain becomes one of Drew Allar's favorite targets this offseason.
On defense, Penn State football added North Carolina transfer cornerback Storm Duck — who may have the best name in the Big Ten now that he is with the Nittany Lions.
Duck was another massive addition for Penn State as we enter the 2023 season; he is a piece that fits the Nittany Lions' scheme well and should step up into the Manny Diaz defensive system right away. Duck is a 6-1, 200-pound rising graduate student and has four years of action in the ACC with the North Carolina Tar Heels under his belt.
In 2022, the veteran cornerback recorded 46 tackles (36 solos), one forced fumble, three interceptions, and ten pass deflections. As we enter his fifth and likely final season of college football, expect some big waves from the Duck and the Penn State secondary this fall.