Penn State basketball cruises past Nebraska, earns 13th win of season
On Saturday, Penn State basketball earned its 13th win of the season as it cruised past the Cornhuskers.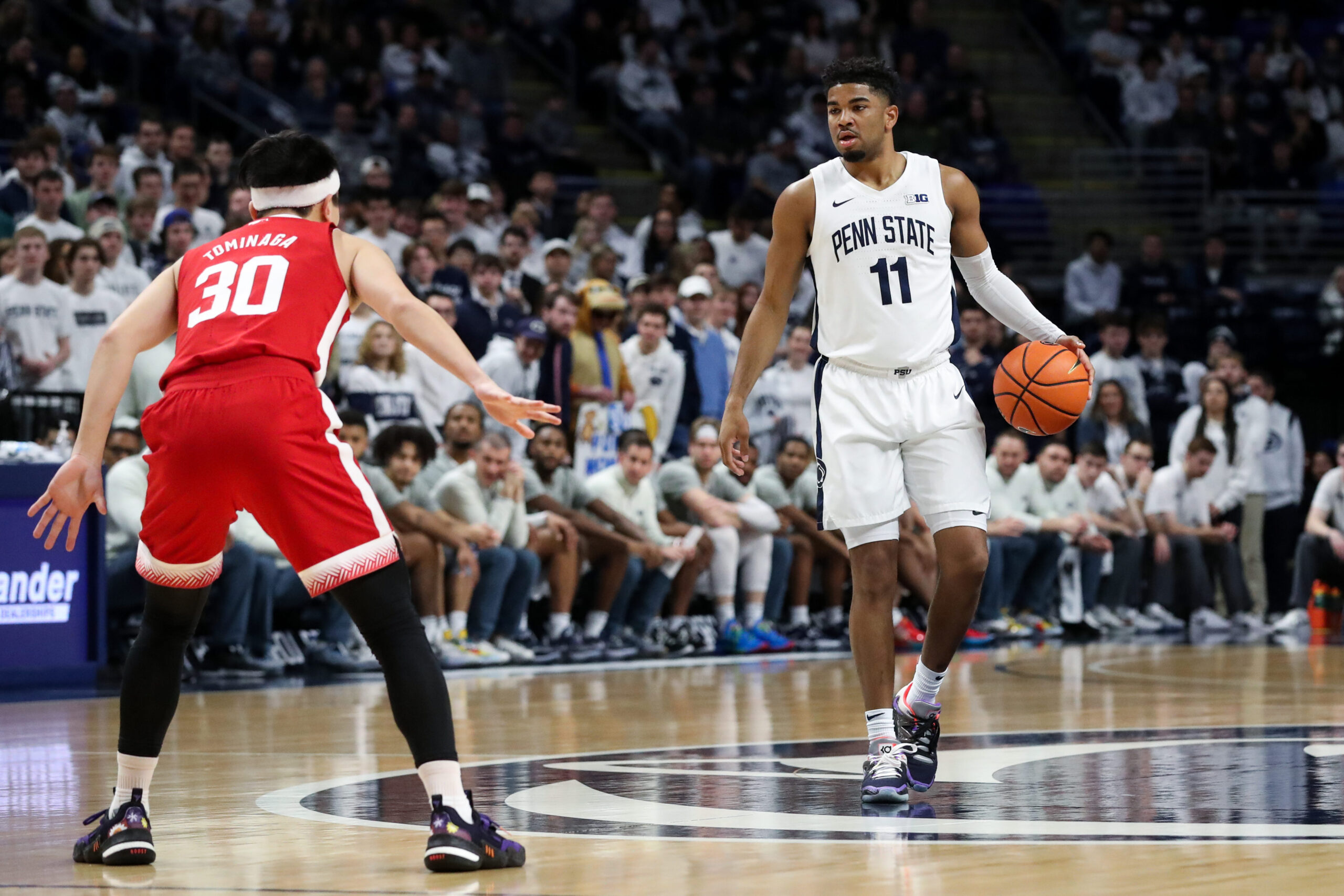 On Saturday, Penn State basketball (13-6 overall, 4-4 Big Ten) cruised past Nebraska (10-10 overall, 3-6 Big Ten) at the Bryce-Jordan Center in State College, PA. The Nittany Lions' 13th win puts Penn State one step closer to reasserting itself into the NCAA Tournament picture.
Penn State basketball downs Nebraska
The Nittany Lions downed the Nebraska Cornhuskers by 11 points in the BJC on Saturday. Penn State's 76-65 win was much needed after its narrow loss at Wisconsin in its previous game. Penn State basketball now boasts a 13-6 record as they head into No. 23 Rutgers next Tuesday at 6:30 PM (EST).
Penn State basketball was led by senior guard Andrew Funk, who led the way with a whopping 23 points. The Nittany Lions shot 49.1 percent from the floor and 78.6 percent from the free throw line. Additionally, PSU went 11-30 from 3-point range — five of which came from Andrew Funk alone.
Somehow, Penn State had more turnovers, less steals, less blocks, and still managed to win the defensive battle. The win was expected, but seeing the Nittany Lions shoot well and have a solid showing before facing a ranked opponent next week is a good sign.
Where to from here?
The 11-point victory over Nebraska gets Penn State one step closer to competing for a tournament berth; still, if the Nittany Lions expect to make the postseason they'll need some help. On Tuesday, Penn State faces No. 23 Rutgers — a great opportunity to earn a Quad 1 win.
After Rutgers, Penn State basketball is slated to face Michigan at home and No. 3 Purdue on the road before heading to Nebraska for game two of the series with the Cornhuskers.
Penn State only sees three ranked teams in their final 12 matchups — No. 3 Purdue once and No. 23 Rutgers twice. It's looking like the Lions should have quite a few opportunities to sneak into the tournament before the Big Ten Conference Tournament in early-march.