Penn State's coaching staff is already thrilled with the Deion Barnes hire
Penn State football is already seeing an early return on its investment by promoting Deion Barnes.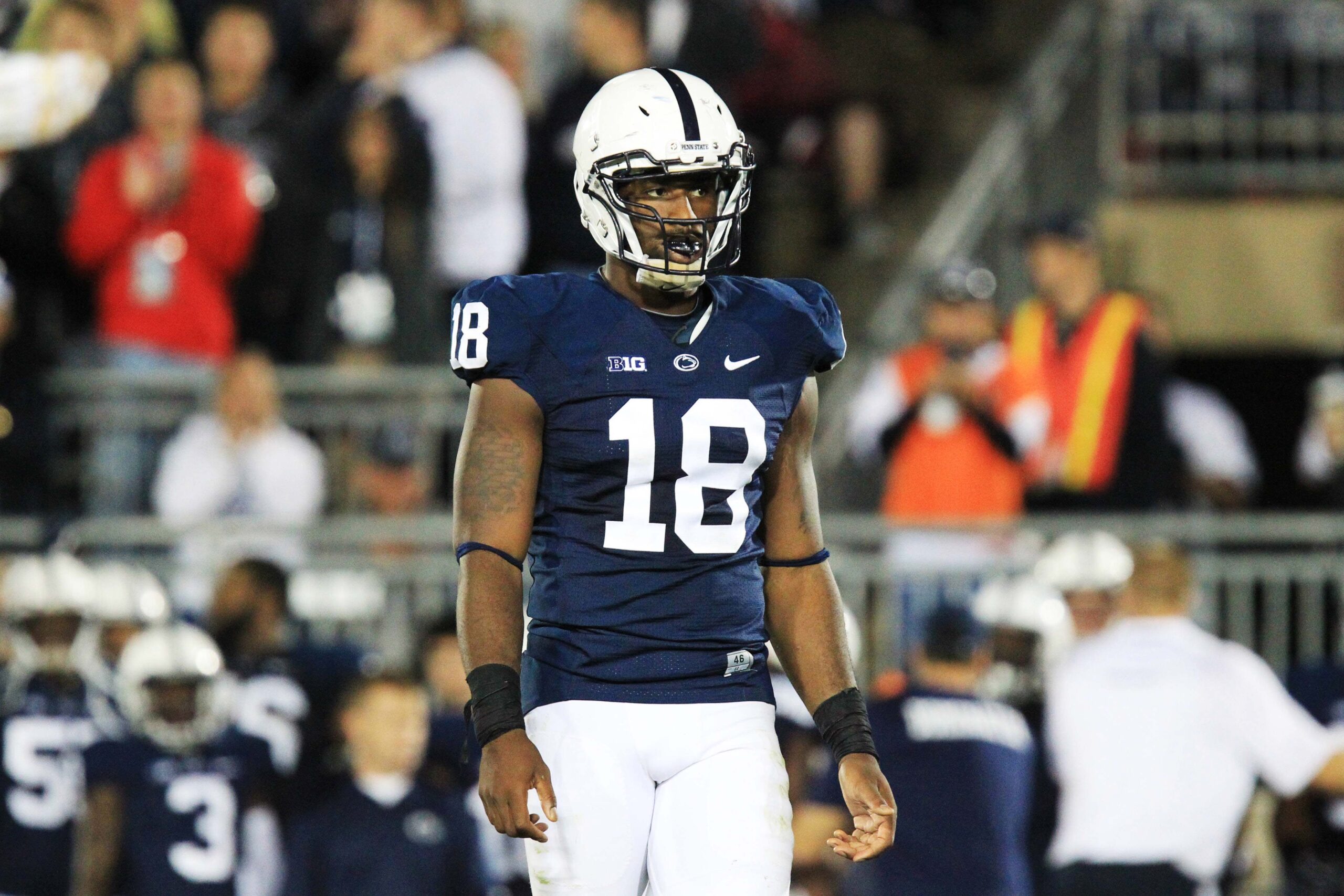 State College — One of the more substantial developments in a quiet offseason in Happy Valley has been the changing of the guard in the defensive line room. When John Scott, Jr. departed for the NFL, Deion Barnes seemed like the obvious successor. Barnes was a Penn State football letterman, already in the program, and well-respected by his players.
And after a two-week long coaching search, the move was made official. The night before the start of spring practice, James Franklin announced Barnes's promotion from analyst to defensive line coach. It's widely known that Barnes was one of the hardest-working analysts in the program. But as a first-year position coach, Barnes will need to prove himself all over again on the field. And according to members of the Penn State football coaching staff, Deion Barnes is doing just that.
'He's been phenomenal': Deion Barnes hire paying off early for Penn State football
Outside of the quarterback competition, Deion Barnes's acclimation to his new role has been one of the most discussed storylines of the offseason for Penn State football. James Franklin has spent considerable time highlighting Barnes's development as an analyst and a recruiter at the start of spring practice.
The topic resurfaced last week when the media got to speak with Manny Diaz. Penn State's second-year defensive coordinator didn't hold back in his praise of Barnes in his first month on the job. "He's been phenomenal," Diaz said. "…the kids have the utmost respect for him. Deion is an outstanding teacher."
During the interview process, Barnes received public support from several former Nittany Lion linemen. And from initial reactions following the hire, it was clear that Barnes was the preferred choice of current players in the defensive line room.
All love for our guy @DBarnes_18 ?

A special moment as @CoachJFranklin announces Deion Barnes as our defensive line coach. — #WeAre pic.twitter.com/v1HHaz7HMG

— Penn State Football (@PennStateFball) March 14, 2023
Diaz went on to explain how important that support has been for Barnes. "He has control of that room. They respect him," Diaz stated. "And that's always a big step. You know when you go from being a GA to an analyst to an on-the-field coach, you have to make sure that, more than anything, you got the respect of the room, and I think the players do respect him."
But support can only go so far. Especially outside of the Lasch Building, the goodwill built up by Barnes won't last long without on-field results. Deion Barnes must be in "prove it" mode this season. But according to Diaz, Barnes is well on his way to doing just that.
"He knows what we're doing. He knows how it needs to get done. That gives our staff complete alignment, which to me, wins; alignment wins. And I'm happy to work with him — proud to work with him."
---
---
Thank you for reading Basic Blues Nation. Please follow us on Facebook and Twitter for the latest news and insights on your favorite Penn State athletics. For feedback, questions, concerns, or to apply for a writing position, please email us at [email protected] or direct message us on our social media. It's due to your support that we can become one of the market's fastest-growing Penn State sports outlets!