Penn State DC Manny Diaz has 'very strong' opinions on Ohio State in early prep
Penn State DC Manny Diaz says he has very strong opinions on Ohio State this season. As for when he'll discuss them, that's another question.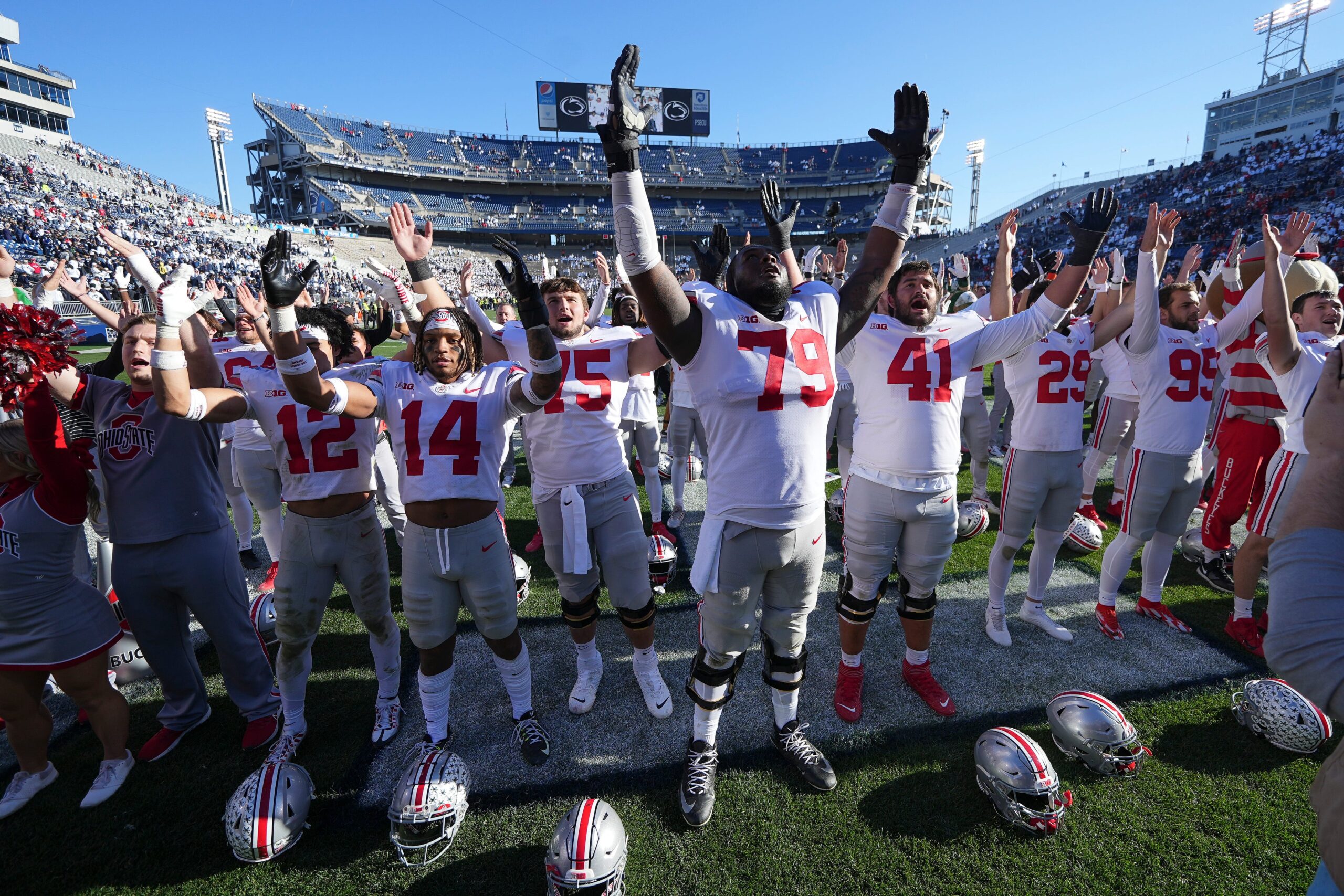 Penn State football heads into the bye week sitting at 5-0 and the No. 6 team in the country. But, much like last year, Nittany Lions fans know that the 2023 season hinges on two games: at Ohio State on October 21 and vs Michigan on November 11. The former of those two matchups is a particularly emotional subject, with only one win and several heartbreaking losses against the Buckeyes in the James Franklin era. With the idle week and UMass in the immediate future for the Nittany Lions, the Penn State coaching staff has the opportunity to look ahead to its future opponents. According to defensive coordinator Manny Diaz, an early watch has produced some "very strong" opinions on the Ohio State football team.
Penn State football looking to right the wrongs of years past
Rewind to Week 8 of last year. New Penn State defensive coordinator Manny Diaz had put together a master class on slowing down one of the most dynamic offenses in college football, holding Ohio State to 16 points through three quarters of play. The Nittany Lions led 21-16 with 9:26 remaining. And then the wheels came off. Penn State allowed 28 points over the final nine minutes of game time. Ohio State football left Beaver Stadium with a 44-31 victory.
The loss is only one of several against the Buckeyes that have slipped through Penn State's hands in the James Franklin era. Penn State football plays Ohio State harder than anyone else in the Big Ten. But most times, that effort has been in vain.
In the months since that loss, there has been enhanced focus on what Penn State football is doing to prepare for Ohio State and Michigan. The Nittany Lions prepped throughout the offseason for both these opponents, as well as the rest of the games on their schedule. This is nothing new for the coaches and players in the Penn State program. Nevertheless, it's an aspect that has come under increased scrutiny outside the walls of the Lasch Building this year.
Manny Diaz has 'very strong' opinions on Ohio State
One of the newer elements to Penn State's matchups with Ohio State football is Nittany Lions defensive coordinator Manny Diaz. This year is the first time that Diaz is able to analyze how Ohio State countered his specific game plan last fall and compare it to what the Buckeyes bring to the table in 2023. The program constantly does this work, but the effort begins anew for the entire coaching staff during the bye week.
"We always work ahead. We have a great group of analysts here that are always kind of working on our next couple opponents," Diaz told the media Tuesday when asked how the coaches handle scouting during the bye week. "What everyone is going to do during the bye week is, you're always going to watch, not just your next opponent. You might watch the next two or three opponents try to get a feel for what's going on down the league."
"… We're definitely paying attention to the games we have coming up and making sure that when you go see them on the Sunday of whether it's Ohio State week or whoever else coming down the line…[when the coaches] come back up to the film room [after practice], it's not the first time you're watching and getting a feel for who these guys are this year," he continued.
But as for what he's seen from an early watch of Ohio State in 2023? Diaz said he's already developed some thoughts on the Buckeyes. We just may not get to know about them until that potential top-five matchup on October 21.
"We're absolutely doing all of that," Diaz said when asked what early scouting of Ohio State has revealed. "And my opinions are absolutely very strong, and they're absolutely going to stay to myself."
---
---
Thank you for reading Basic Blues Nation. Please follow us on Facebook and Twitter for the latest news and insights on your favorite Penn State athletics. For feedback, questions, concerns, or to apply for a writing position, please email us at [email protected] or direct message us on our social media. Also, be sure to check out our new site shop. It's due to your support that we can become one of the market's fastest-growing Penn State sports outlets!