No. 1 Penn State wrestling facing massive test vs. No. 3 Michigan
Tonight, 1st-ranked Penn State (8-0, 1-0 Big Ten) is set to host No. 3 Michigan (7-0, 2-0) in a thrilling top-3 wrestling matchup.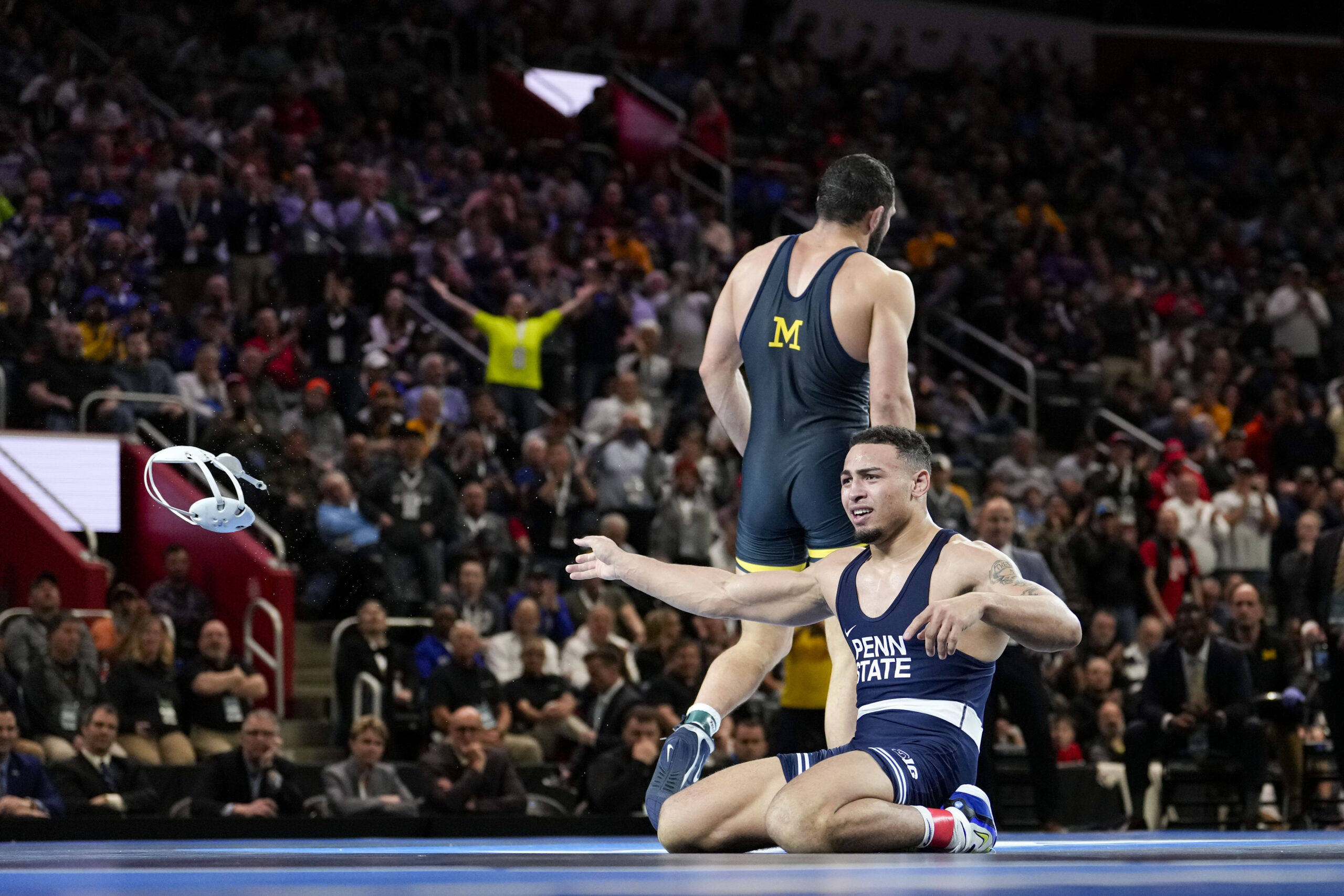 Tonight, No. 1 Penn State wrestling (8-0 overall, 1-0 Big Ten) is set to host No. 3 Michigan (7-0 overall, 2-0 Big Ten) in a thrilling top-3 conference matchup. The Nittany Lions are yet to face a team of Michigan's caliber thus far; though the same could be said about the Wolverines.
One thing is for sure: tonight's dual meet will separate the contenders from the pretenders.
Penn State's season thus far
So far this year — as we all expected out of the Nittany Lions — Penn State wrestling is undefeated. On top of that, the Lions really haven't been tested just yet; Penn State's closes win was a 10-point victory over No. 4 Iowa State in the Collegiate Wrestling Duals tournament.
Most recently, Penn State wrestling got off to a hot start in Big Ten play with a 28-12 win at No. 16 Wisconsin. The Nittany Lions boast four ranked wins so far this year; though are yet to face a team of Michigan's caliber. A season ago, the Nittany Lions narrowly overcame Michigan to win its nineth National Championship over the past 11 tournaments.
Michigan is a force to be reckoned with
Not just anyone climbs the ranks to No. 3 in the nation — Michigan wrestling has done just that. While Penn State sits firmly at No. 1, Michigan and Iowa (the nation's 2nd and 3rd ranked teams) are in hot pursuit. A win and the Wolverines will likely slide to the top of the rankings next week.
Like Penn State, Michigan boasts four ranked wins this year; that being said, the Wolverines highest-ranked opponent to this point was then-14th-ranked Wisconsin, who they knocked off 27-6.
The Wolverines also boast a 25-10 win at No. 21 Michigan State, a 30-11 win at No. 25 Cal Poly, and a 23-12 win at No. 16 North Carolina. Michigan may not have been tested by a top-ranked opponent like Penn State wrestling thus far, but U-M still has plenty of road experience.
Also like Penn State, Michigan is yet to have a close meet to this point — the Wolverines' closest win was an 11-point road win at 16th-ranked UNC.
This has the makings to be a legendary dual meet
Last season, Michigan knocked off Penn State for a Big Ten Championship just before the Nittany Lions returned the favor in the National Championship. Now, these two wrestling giants will meet again for the first time since March of 2022.
No. 1 Penn State vs. No. 3 Michigan is set to be held at 7:00 PM (EST) at the Bryce-Jordan Center in State College, PA. Fans can also watch on the Big Ten Network.
There is a lot at stake for the Wolverines and Nittany Lions tonight: a perfect record, the 1st-place spot in the Big Ten standings, the No. 1 overall ranking in the land, and above all else, bragging rights. We should be in-store for a legendary matchup between PSU and U-M this evening.